12 BEST HIKING GETAWAYS IN THE PHILIPPINES
With the overabundance of natural wonders in the Philippines, who can ever resist the temptation of going on an adventure? One of the most exciting
outdoor adventures you can have in the Philippines
is hiking in its incredible terrain. You don't necessarily have to be a pro hiker or mountaineer to enjoy this kind of outdoor fun because there is a huge variety of hiking trails that will suit every fitness level.
1. MT. MAKILING, LAGUNA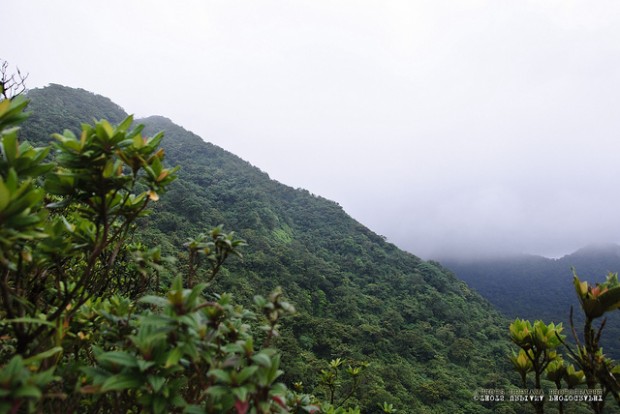 Image credit:
incrediblethots
A diwata or forest nymph named Maria Makiling is believed to be guarding this mountain in the province of Laguna. If you're curious about her existence, make your way to Mount Makiling Forest Reserve in the University of the Philippines, Los Baños (UPLB). An 8.9 kilometre stretch of hiking trail leads you to the depths of the forest reserve where flat rocks, mud springs, big trees, varieties of plants and other spectacular features of nature await you.
2. MT. ARAYAT, PAMPANGA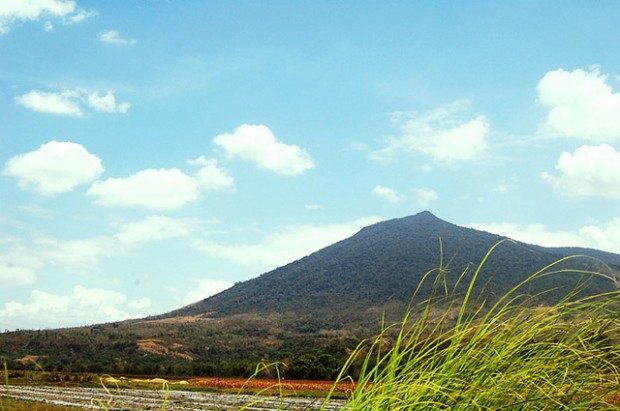 Image credit:
i*want*magic
Like Mt. Makiling, Mt. Arayat in the province of Pampanga is full of mystic tales. Some locals believed that Mt. Arayat is the home of a sun god named Sinukuan. Other accounts said a fairy named Mariang Sinukuan, believed to be the sister of Maria Makiling, dwells in this place. Whether these stories are true or not, Mt. Arayat remains to be one of the most exciting hiking destinations in Luzon.
3. MT. MANALMON, SAN MIGUEL, BULACAN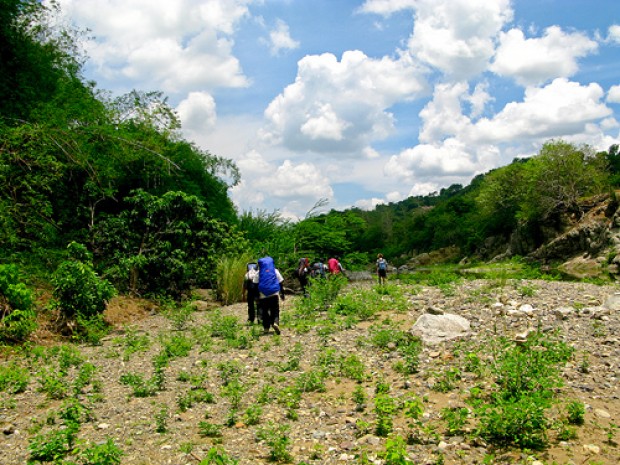 Image credit:
jaya
Mt. Manalmon is probably not the most challenging and the most amazing, but it is a great destination for bouldering, camping and bonding with friends. At the summit, you can see the breathtaking landscape of Mt. Arayat and Mt. Gola. You can also explore the nearby Bayukbok caves and Madlum cave for an added adventure.
4. MT. TAPULAO, ZAMBALES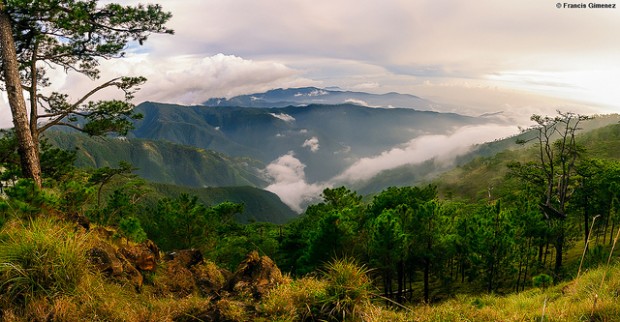 Image credit:
Francis Gimenez
Mt. Tapulao is the highest peak in Zambales, and it is considered by many as the most challenging mountain to traverse in Central Luzon. Hikers need to be physically prepared because the trail leading to the summit is rocky, and it could get really cold in there too. Expect to pass through a mossy forest with colourful flowers, exotic plants and lovely pine trees. The mountain's name is derived from the profusion of pine trees or tapulao in local Zambal dialect.
5. MT. MANUNGGAL, CEBU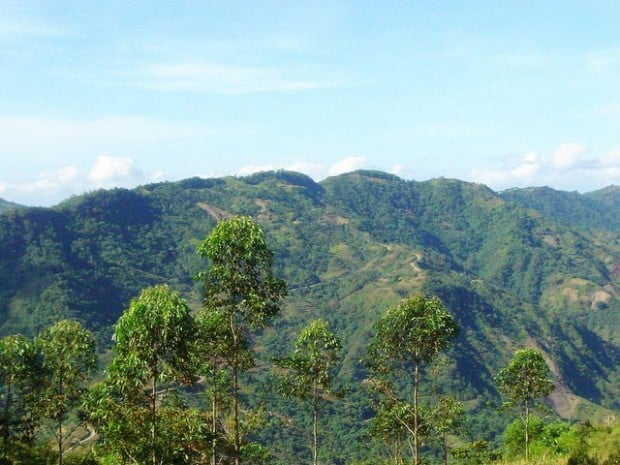 Image credit:
Kristoffer Dominic Amora
From Luzon, let's move on to the Visayas region. One of the most historical and controversial mountains in the country is Mt. Manunggal in Balamban, Cebu. It's where the presidential plane carrying President Ramon Magsaysay and 17 of his presidential staff crashed on March 17, 1957. You may participate in an annual trek commemorating this fateful event. But you can always opt to trek on a different date if you find it a bit morbid.
6. CASARORO FALLS, NEGROS ORIENTAL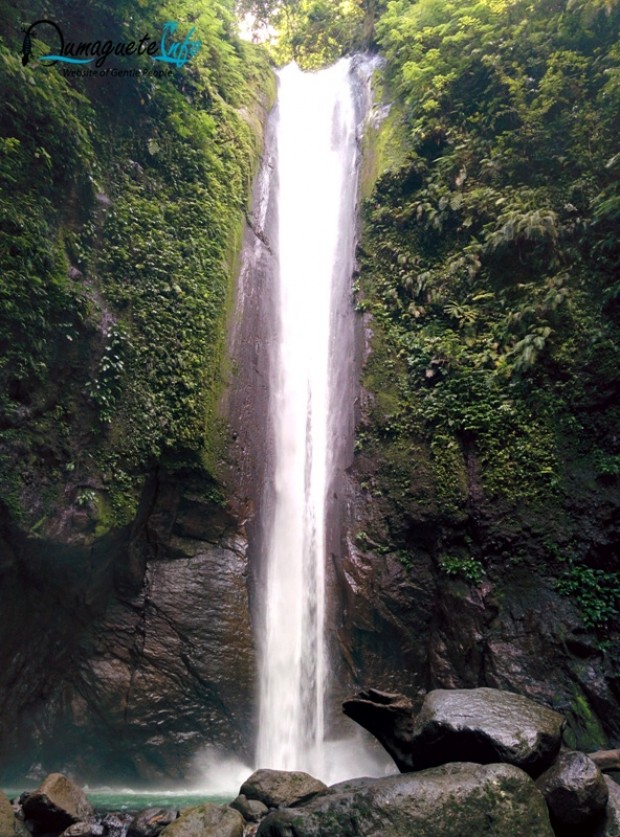 Image credit:
dumagueteinfo.com
Situated in the town of Valencia, Casaroro Falls is dubbed as most photographed waterfalls in Negros Oriental, but it surely offers so much more than this title. Getting to the jump-off point of Casaroro is fairly easy because you can just ride a "habal-habal" or motorcycle, but along the way, you would probably want to get down and start the hike due to the bumpy and perilous road. Don't worry, the hiking obstacle is nothing compared to the beauty that lies ahead.
7. SEVEN FALLS OF MAMBUKAL, NEGROS OCCIDENTAL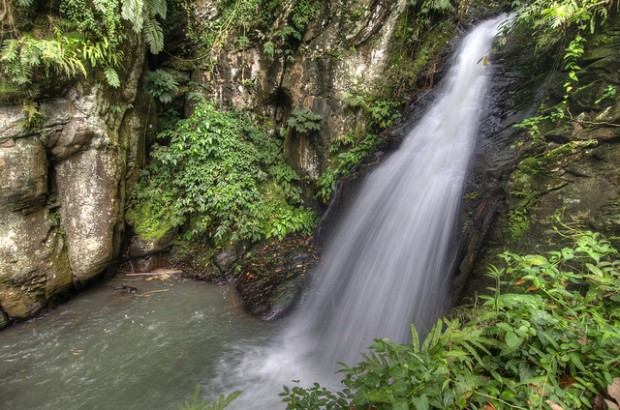 Image credit:
Chad M
From Negros Oriental, let's move on to Negros Occidental. One great hiking trail fit for beginners is located inside Mambukal Resort, a mountain resort near Bacolod City. Aside from its recreational facilities and sulphur spring, the resort features seven majestic waterfalls. Yes, that's right – seven waterfalls in one resort. You can easily follow a paved road that will lead you to the seven waterfalls. Some of the waterfalls are quite unnoticeable so always be attentive when you're hiking there.
8. ALTO PEAK, LEYTE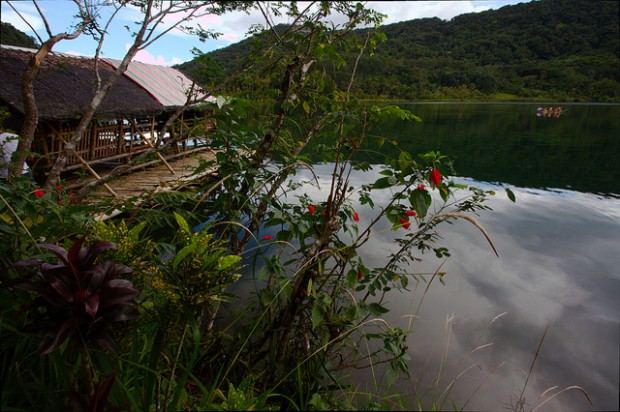 Image credit:
Klaus Stiefel
The photo pictured above is Lake Danao in Ormoc, Leyte, one of the possible jump-off points of your Alto Peak climb. Alto Peak is the highest peak in Eastern Visayas and one of the toughest to climb in the Philippines. It has no established trail, and the terrain is dangerously steep, only a few professional mountain climbers have successfully reached the summit. Make sure you do an extensive research and intense preparation before deciding to climb Alto Peak.
9. CEDAR, BUKIDNON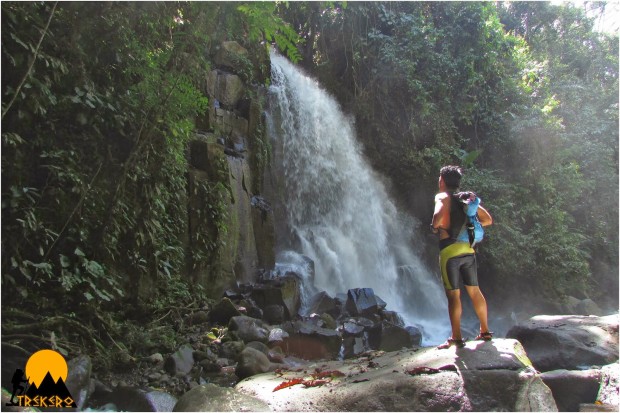 Image credit: Trekero
Time to explore the hiking trails in Mindanao. The Center for Ecological Development and Recreation (CEDAR) in Bukidnon is great for nature lovers and first time hikers. This eco-tourism centre features amazing wonders of nature from thick canopy of plants and huge trees to fresh natural pools and majestic waterfalls. It's an all-in-one hiking destination worthy to be explored by every hiker.
10. PUTING BATO, SAMAL ISLAND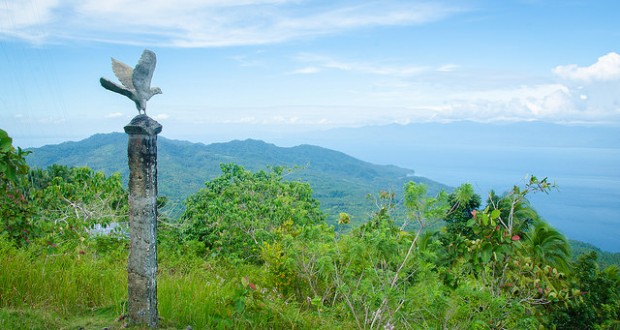 Image credit:
I Travel Philippines
|
wayph.com
Puting Bato is the highest peak in Samal Island. Due to its distinct white limestone wall, the mountain is called "Puting Bato" which translates to white rock. The climb is relatively easy, and it just takes about an hour to reach the summit. Once you're on top, breathtaking views of the Davao seascape and its neighbouring islands will greet you. The soaring peak of Mt. Apo, the highest mountain in the Philippines, can also be seen from there.
11. MT. KALATUNGAN, BUKIDNON
Image credit:
Kleomarlo
Mt. Kalatungan in Bukdnon is one of the highest mountains in the country. While it has been tagged by the Philippine Institute of Volcanology and Seismology (PHILVOCS) as a potentially active volcano, there have been no recorded eruptions yet. Professional climbers describe Mt. Kalatungan as one of the most difficult climbs in the country. You may want to reserve this hiking destination until you're fit to conquer its trail difficulty.
12. MT. PANDADAGSAAN (WHITE PEAK), COMPOSTELA VALLEY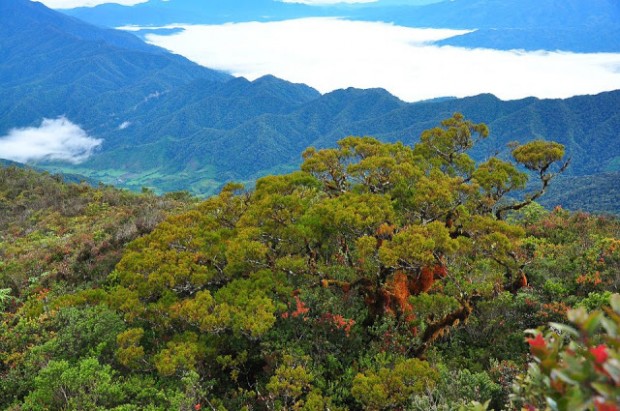 Image credit: Make It Davao
Also known as White peak, Mt. Pandadagsaan in New Bataan, Compostela Valley has also been tagged as one of the toughest mountains to climb in the Philippines, even surpassing the trail difficulty of Mt. Apo, the country's highest peak. The mossy forest rich in flora and fauna, and the image of the glorious summit, will definitely fuel every climber to keep going when the going gets tough. Unfortunately, the mountain is off limits to first time climbers for safety reasons. Like Alto Peak and Mt. Kalatungan, it needs a highly technical mountaineering skill to climb Mt. Pandadagsaan.
Don't worry if you're not a technical climber yet, every expert starts with being a newbie. Start with the easy trails, and who knows, you might just find yourself in one of the summits of the toughest mountains to climb in the Philippines someday.